SPONSORS AND PARTNERS
COBURG HARRIERS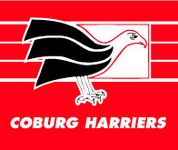 Since 1988, Coburg Harriers has hosted the Victorian 24 Hour Track Championship at the Harold Stevens Athletics Track in the Melbourne suburb of Coburg. 2018 marks the 31st edition of this iconic event.
http://www.coburgharriers.org.au
TOP TEN TREKS
Outdoor Travel – Melbourne / Top Ten Treks is a fully licenced travel agency specialising in active and adventure holidays. In particular walking / trekking and cycling holidays in countries such as France, Italy, U.K. but also closer to home in New Zealand (all the major tracks) and Australia and now also Asia.Outdoor Travel – Melbourne
Level 1, 361 Little Bourke Street
Melbourne VIC 3000
ABN 56 007 398 977   ATAS Accredited
Tel. (03) 9670 7252 Fax (03) 9670 3941
Without a travel agent, you're on your own.
AUSTRALIAN CENTURIONS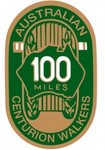 The Australian Centurions oversee the walkers in the Coburg 24 Hour Carnival and partner Coburg Harriers in running this event. In particular, this event is their main qualifying event for membership of their club – membership requires that successful candidates walk 100 miles within the required 24 hours.
TRAILSPLUS
TrailsPlus hosts trail running events designed to challenge your limits, no matter what your ability. Race Director, Brett Saxon, stages 2 Victorian Championship series: The Urban Trail series includes Dendy Park, Brimbank Park and the TAN, and the Mountain Trail series includes Maroondah Dam, Macedon and the You Yangs. Each race features a range of events catering for the short distance novice through to the ultra distance expert. Enter just one race, or sign up for the whole series! Trailsplus also supports a growing number of other events, including Marysville Marathon, Bogong to Hotham and GOW Ultra.